Bartail® DW Dewatering Pump
Urethane Lined 316 Stainless Steel + Duplex White Iron Impeller
---
Reducing the cost of dewatering
Bartail® DW Pumps are designed to reduce the $/m3 pumped in highly corrosive underground dewatering applications. Bartail® pump parts are lasting up to ten times longer in severely corrosive applications. Large savings are occurring on repair, as the Bartail® stainless-steel skeletons are locally relined with polyurethane, whilst the BIBO style pumps polyurethane lined aluminium skeletons are discarded*.
We can accommodate any desired modifications, including providing customised units for your use.
Background
Urethane lined stainless-steel pump parts are both extending the wear life and reducing the overhaul costs of BIBO style pumps submersibles. The parts are already available in BIBO style hire pumps.
The pump-end now outlasts the BIBO style aluminium motor-end, so we have upgraded the motors to our own unique modern design which encompasses all 316 Stainless Steel wetted components.
The result is our new range of Bartail® submersible pumps, specifically designed for underground mine dewatering.
Bartail® pumps are also available in the extreme duty SC range which is able to handle shotcrete in high volume.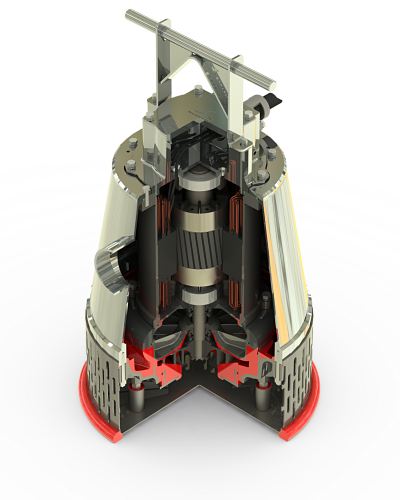 Bartail® DW Dewatering pump
Robust Cable Entry Gland & Connection Box
The modular design of the DW pump reduces cost by ensuring maximum pump availability with a smaller spare parts inventory. The same parts can be used for different pumps, which lowers the overall service costs.
Appreciating the 'robust' nature of underground mining applications, special care has been taken with the cable entry gland and also the 'connection box'.
Gland Entry
There is a heavy-duty stainless-steel clamp, depicted bottom left, that prevents the cable from moving if it is pulled (even with very significant force). The two clamp halves compress together over the cable. A rubber sleeve machined to match the cable OD is compressed to seal the cable and prevent water entry. The gland entry, and the entire unit is rated IP68.
Connection Box
The connection box is a generous size and is completely sealed from the motor. Thermal protection with thermistors, microtherms or PT100s are available as an option.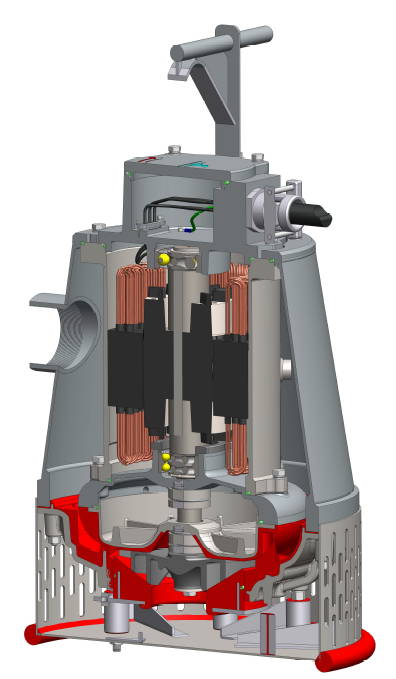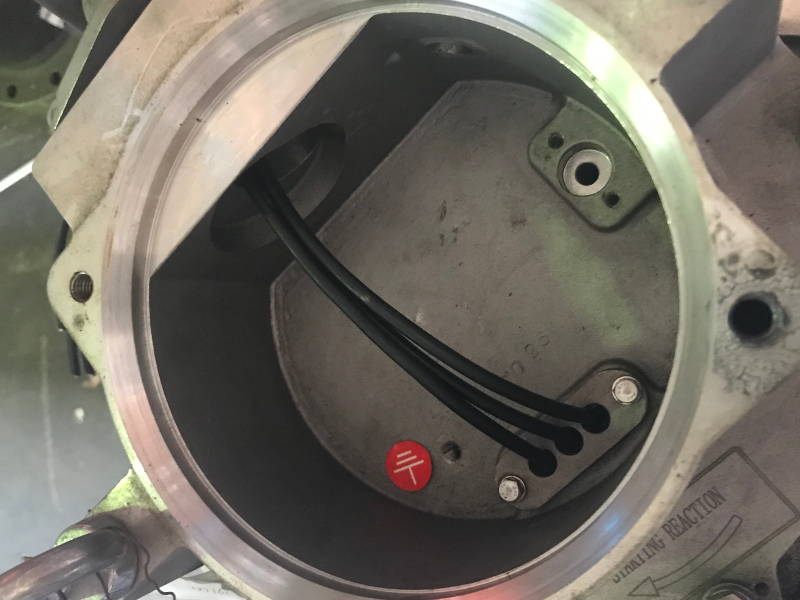 Connection box is sealed from motor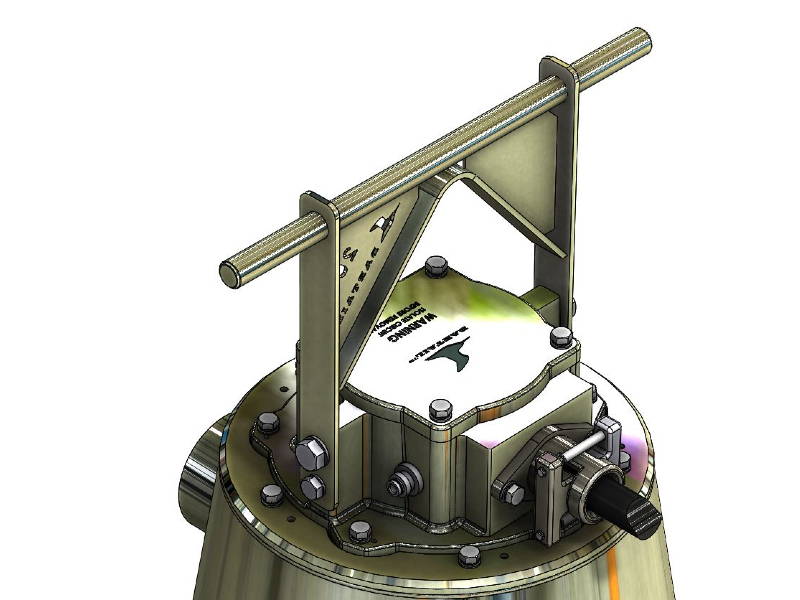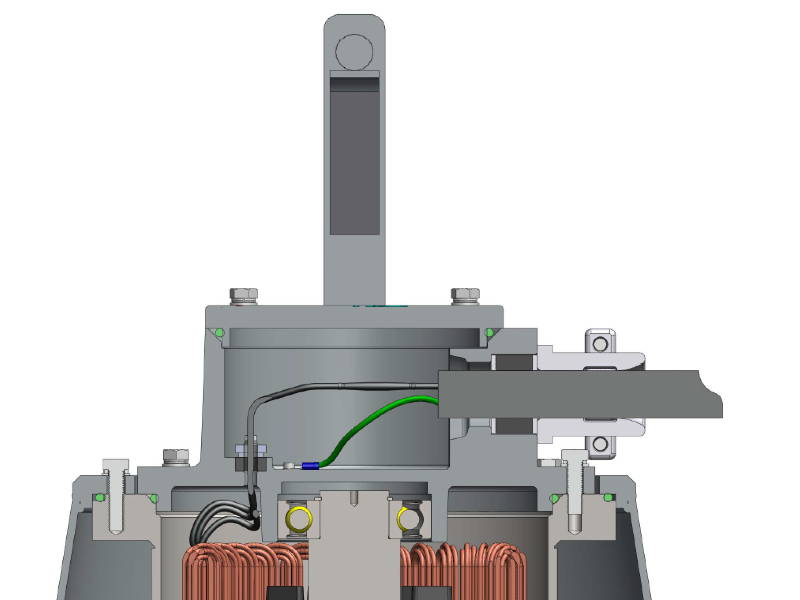 Stainless Steel Outer Casing
Having a stainless-steel outer casing (water jacket), the chosen discharge nozzle is a threaded half coupling socket, as seen right. Unlike others, our stator casing is also stainless-steel.
Clients frequently use 'Minsup' couplings as shown. Other options are available on request.
Motor design and current draw data
Our motor design accommodates the 'tyranny of distance' challenges the global mining market encounters. Bartail® submersibles are designed to massively rationalise motor spares, resulting in a significant reduction of stock burden on remote locations.
After careful consideration, although using pump ends hydraulically and dimensionally interchangeable with BIBO style 2102HT (5kW); 2125HT (8kW); and 2151HT (20kW) pumps, we designed the Bartail® submersible pumps with high efficiency 5kW, 10kW and 20kW motors. They are a modern higher efficiency design with lower current draw at duty, reducing your power consumption and extending winding life.
To find out more get in touch with our team, or download the brochure below.
*In the Australian and US markets.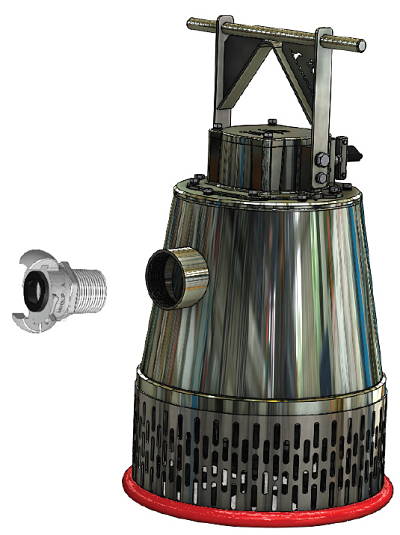 Discharge Nozzle (half coupling socket)