Pump parts for corrosive applications
Application: Gold mining
Location: Western Australia
Issue: BIBO style pumps only lasting six weeks
Result: Bartail® pumps last more than 10x longer
Background
Our client is a gold mine located in Western Australia. Like many hard rock underground miners, this client was using BIBO style pumps which are aluminium bodied, with polyurethane lined wear surfaces. In many hard rock underground mining applications, the pH is extremely low, ensuring that the aluminium simply dissolves. In this application our clients existing fleet of pumps were lasting no longer than six weeks. This lead to expensive downtime and maintenance costs.
Solution
Our engineers have developed an innovative range of full stainless-steel pumps and motors which are 100% interchangeable with the BIBO style range, from the 5kW through to the 90kW. Our stainless-steel components perform exceptionally well in corrosive environments, ensuring that maintenance and downtime is minimised. Our pump components can also be relined locally with polyurethane, delivering additional savings on repair costs, unlike the Flygt® BIBO® polyurethane lined aluminium parts, which are usually discarded*.
Results
The Bartail® pumps are now lasting in excess of 10 times longer than the BIBO style pumps. Our customer sees this innovation as a significant saving reduction in the cost of ownership and mine dewatering.
*In the US and Australian market.

Corrosion on our client's BIBO style discharge nozzle after only six weeks use. The pump was beyond repair and needed to be replaced.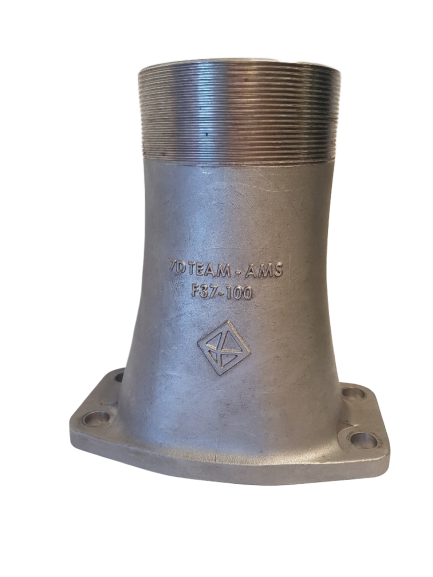 The discharge nozzle was upgraded to a stainless steel Bartail® part which lasts more than 10 times longer than its BIBO style equivalent.
Questions? Ask a pump expert.
Thanks!
This field is required
This field is required
This field is required